Samarbete med Medicvent
Vi har nyligen inlett ett samarbete med Medicvent, läs mer genom att trycka här!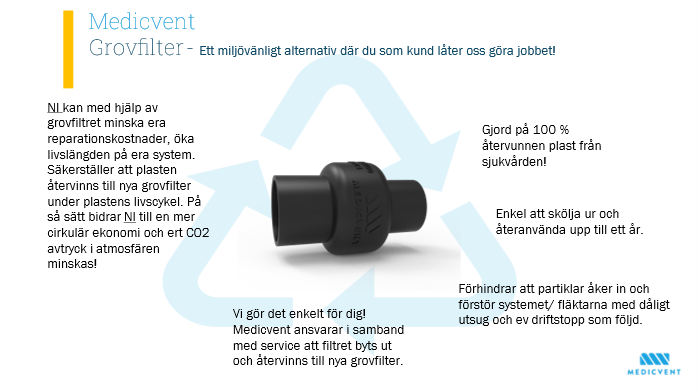 Första möblerna!
Vi har nu printat våra första stora objekt i vår Magnum-skrivare från the Industry. Det blev två sköna stolar som vi sedan förlängde till en tvåsitsig soffa.
Välkommen in för en provsittning och se det fina resultatet i verkligheten!
Filament
Vi har egenutvecklat filament som säljs via Lostboyslab under varumärket Addnite. Filamentet består av återvunnen PET-G och EPDM och är därmed 100 % återvunnet!
Filamentet har en matt ytfinish och lämpar sig för alla typer av printjobb.
3D-Granulat
Förutom filament jobbar vi även med material för granulatskrivare. Hos oss har vi en Magnum-skrivare från the Industry med en printingkapacitet på 2,16 m3.
I denna skrivare utvecklar vi våra material samt utför printjobb för både interna och externa ändamål, ni kan läsa mer om vår printservice här samt se komplett information i vår broschyr genom att trycka på bilden till höger.